The City Territory of Palm Springs, CA
Palm Springs, CA Profile
Palm Springs (Cahuilla: Se-Khi; Serrano: Horqaniv) is a desert resort city in Riverside County, California, United States, within the Coachella Valley. It is located approximately 55 mi (89 km) east of San Bernardino, 107 mi (172 km) east of Los Angeles, 123 mi (198 km) northeast of San Diego, and 268 mi (431 km) west of Phoenix, Arizona. The population was 44,552 as of the 2010 census. Palm Springs covers approximately 94 square miles (240 km2), making it the largest city in Riverside County by land area.
Golf, swimming, tennis, biking, hiking, and horseback riding in the nearby desert and mountain areas are major forms of recreation in Palm Springs. The city is also known for its mid-century modern architecture, design elements, and arts and cultural scene.
Palm Springs is a popular retirement destination, as well as a winter snowbird destination; during the winter months (November to March), the city's population triples.
The Mission Statement of the City of Palm Springs, CA
"Palm Springs is an inclusive world-class city dedicated to providing excellent and responsive public services to enhance the quality of life for current and future generations." Palm Springs is a full-service City with its own Police and Fire Departments.
Please Feel Free to Share This Page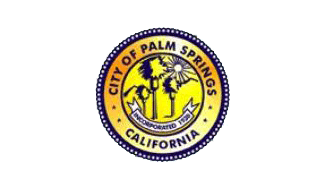 The City Hall Location
3200 E. Tahquitz Canyon Way
Palm Springs, California 92262, USA
Carpet Restoration Process StepsGet To Know Your Carpet Restoration Process There is a fundamental science behind carpet restoring processes and...
read more
Spark Clean Brite is a trusted source for Coachella Valley homes and businesses in need of carpet cleaning, upholstery, tile & grout and pressure washing cleaning services. Founder Tarran Merrill and his staff to "provide a great customer experience every time and you'll have customers for life." For more than 25 years, the professional and IICRC certified team at Spark Clean Brite – Carpet Cleaning & More has provided fast, reliable and guaranteed services.
Carpet Restoration

Stone Restoration

Fine Fabric Cleaning Services

Pet Urine Oder Cleaning

Tile & Grout Cleaning Services
pALM dESERT Branch
SPARK CLEAN BRITE –
Carpet Cleaning & More
73960 CA-111 Suite #2
Palm Desert CA 92260 USA
(760) 485-2705