Carpet Restoration Process Steps
Get To Know Your Carpet Restoration Process
There is a fundamental science behind carpet restoring processes and procedures. Therefore choosing a professional with lots of experience in residential & commercial carpet maintenance and restoration is very critical. Having a knoweldge of this  processes can help you to get the best results. We like to give you 4 ideas what you expect to have a basic concepts of restorative carpet cleaning & restoration.
1. Chemical (not Green Carpet Cleaning)
In order to remove dirt & soil that is resided in your carpet fibers, it is necessary to bring up with chemical reaction. This takes place before the pre-conditioning step of the throughout procedures. The chemicals start to reduce the surface tension of the dirt soils. They also work to dissolve oxidized or remove soil on the fibers. In order for this process to be effective, the best chemicals must be chosen. It is also must-taking for them to be mixed in the right portions. Along with these processes, the chemical start process must be performed right. Too less or much can ended up with ruin your carpet.
2. Spread and Force
It is a require to have a certain level of force to distribute the cleaning process of chemicals and heated water throughiut to your carpet. Without the right amount of force to spread, the results will be disater. This can cause dirt and soil streaking and even reside the soil again. For most large spaces, this requires a machine process. This can help to spread chemicals even and water throughout the entire surface. Professional cleaning specialists have the right equipment for to this job.
3.  Heated Water Extraction (Thermodynamics)
Basically thermodynamics mean carpet restoration. When it comes to carpet cleaning & restoration, this is refering to heat reaction. Using heated water extraction can take all chemicals out from your carpet. This helps to separate the soil from the carpet fibers.
4. Dissolve Time
We need a certain time to dissolve chemicals from the soils in the carpet which is we need to think about because it requires the certain amount to dissolve the chemicals from your dirt in carpet. Based upon the level of soiling, and the type of carpet condition, it may vary. Because of that, we need specialists. Experience and training professional can make aright assessment of how long it will take to finish this process. We can't exprect to rush this processes.
Well, we hope you understand better with the carpet restoration and cleaning processes.  It will help you to determine where you can find the best & suitable carpet cleaner in your area.
Please Feel Free to Share This Page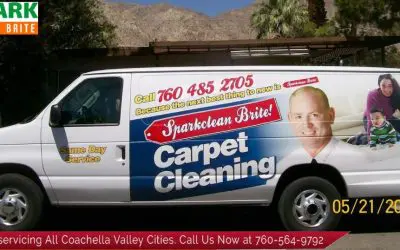 Carpet Cleaning Near By My Place Is Always The Best OptionChoosing for cleaning services nearby your place can be your best option if you would like...
read more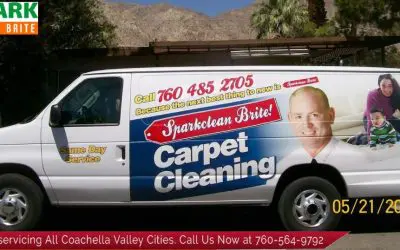 Best Carpet Cleaning Methods ExplainedCarpets are valuable items and as for every valuable thing they also demand special care to keep their beauty...
read more
Spark Clean Brite is a trusted source for Coachella Valley homes and businesses in need of carpet cleaning, upholstery, tile & grout and pressure washing cleaning services. Founder Tarran Merrill and his staff to "provide a great customer experience every time and you'll have customers for life." For more than 25 years, the professional and IICRC certified team at Spark Clean Brite – Carpet Cleaning & More has provided fast, reliable and guaranteed services.
Carpet Restoration

Stone Restoration

Fine Fabric Cleaning Services

Pet Urine Oder Cleaning

Tile & Grout Cleaning Services